Zanzibar - Experience Swahili Living
The island of Zanzibar is one of the most repute magnificent destinations in the world and a heaven with such countless activities! From visiting the renowned world heritage site - Stone Town, Old Fort whilst enjoying the local dishes at the Forodhani Garden in the late afternoons. Are you a sea paramour and have fine with underwater activities? join our trained tour guides on your next Safari Blue trip.
Zanzibar is a heavenly island with countless activities! Here are some:
Wander The Maze Of Stone Town: It's certainly worth going through a little while in Stone Town before you head to the ocean side. The most ideal way to figure out Stone Town is to meander around the tight labyrinth of roads. You'll surely get lost, yet at the same time, that is just a portion of the good times! You'll likewise presumably get the mind to tell that a ton of things haven't been kept up with since the colonial period. The more old veneers of the building's structures are essential for what gives Stone Town its one-of-a-kind appeal!
???????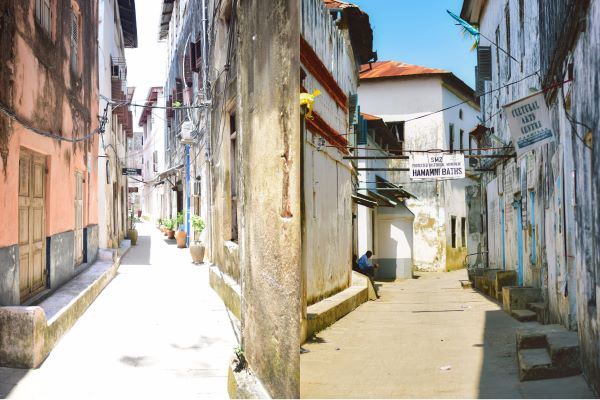 Visit The Prison Island: A place that is amid the most inexpensive places in Zanzibar yet it gasps a beautiful outlook. Just around 20-minute cruise from Stone Town is Changuu Island, shelter to a sanctuary of Giant Tortoises. The tortoises are so warm, and tourists can give food to them and even give them massages, which seemingly, they love.
Jozani Forest: The only national park in Zanzibar, Jozani National Park boasts a big population of Red Colobus Monkeys. Additionally, this national park also hosts over 40 species of birds and 50 species of butterflies. If you are a lover of forests and all the exciting creatures to be found there, then a trip to Jozani Park is definitely one worth taking!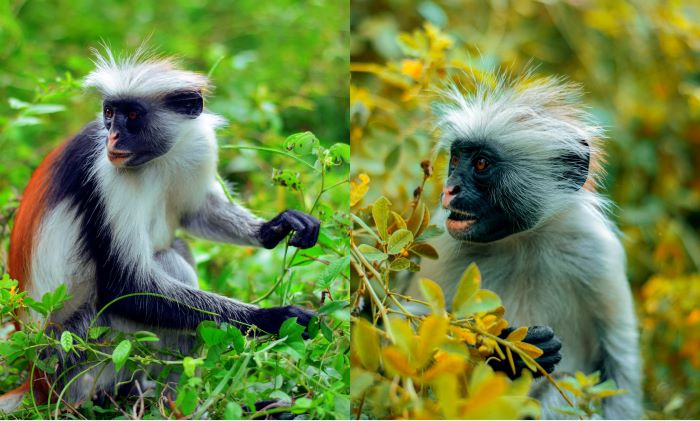 Diving and Snorkelling: In the event that one is a big lover of diving or snorkeling, Zanki Tours offers incredible hydro activities such as swimming with dolphins in kizimkazi, exploring the underwater coral reef, and scuba diving in mnemba island.
Spice Farm: On the off chance that you have a lot of familiarities or may know a thing or two about the culture of Zanzibar and the ways of life of Zanzibaris, you will realize that spices are a major portion of their history and legacy. Drench yourself in the way of life of Zanzibar by participating in the spice farms visits, tasting, smelling, and partaking in the wonderful shades of the flavors. (Spice Farm)
Try local dishes: experience Swahili food: The history of the Zanzibar doesn't just come out in the architecture and structures – you can also find it in the delicious meals! If you want to hoove around the city and give shot on some authentic food, here are some traditional dishes that we highly recommend: Zanzibar pizza, Mandi, pilau, urojo, biryani, and the famous spice tea.
Safari Blue: The Safari Blue experience is an unmissable day visit through the safeguarded waters around the islands of Zanzibar. Cruising in one of the conventional Dhows, perfectly developed from African mahogany by nearby skilled and local craftsmen you will have the valuable chance to see and feel the wizardry of the African Spice Island - Zanzibar very closely. The visit incorporates guided snorkeling with quality kit, dhow cruising, sandbank stop, swimming in a mangrove tidal pond, a delectable seafood buffet lunch, and a lot more experiences
You can look in details some of Zanzibar available package